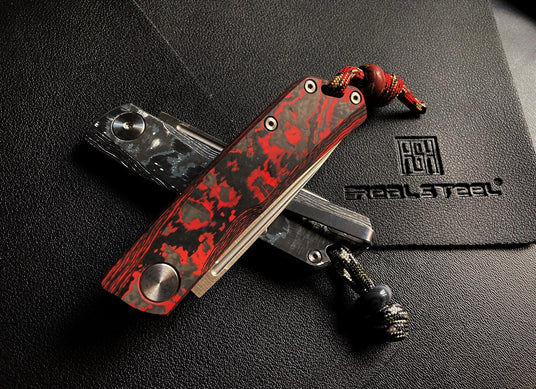 RealSteel's Global Journey: From Hangzhou to Worldwide Acclaim
RealSteel Knives was born in the heart of Hangzhou, China, in 2013. Since then, our dedicated artisans have meticulously crafted a diverse range of products, establishing us as leaders in various product lines. Collaborating with accomplished designers, we create knives that seamlessly blend aesthetics and durability.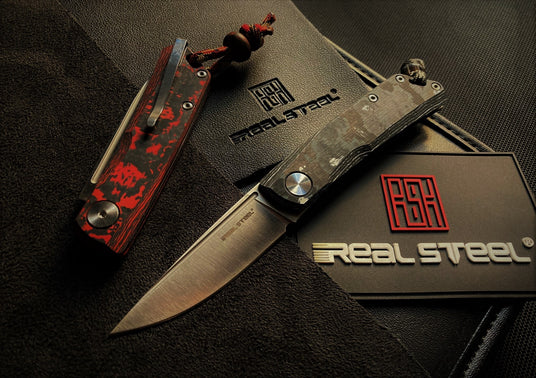 Craftsmanship, Passion, and Innovation: RealSteel's Promise
Our success is rooted in passion, unyielding enthusiasm, and a commitment to innovation. We aim to provide you with products that captivate with their exceptional design, superior materials, and impeccable quality, all at affordable prices. Join us as we revolutionize the knife industry, bringing you unparalleled quality and service. The next decade promises exciting new products and innovations as we redefine the market.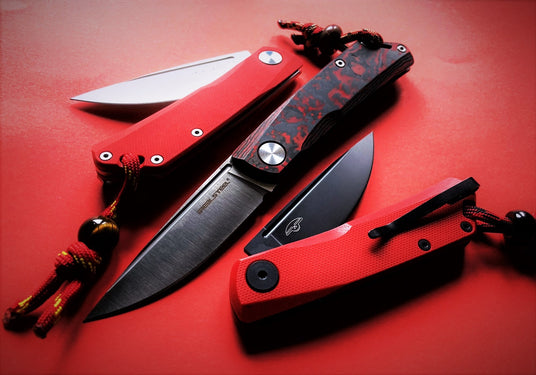 RealSteel Knives: A Decade of Crafting Excellence
Step into the captivating world of RealSteel Knives, where the exquisite craftsmanship of blade making intertwines seamlessly with unrivaled quality. As we approach our milestone 10th anniversary in 2023, we want to express our deep appreciation for your steadfast support throughout the years.
At RealSteel Knives, we specialize in crafting precision blades, folding knives, and cutting-edge tools that are not only a cut above the rest but also deliver exceptional performance. Our dedication to quality and innovation has made us a top choice among knife enthusiasts and professionals alike.
RealSteel Knives: Where Craftsmanship and Innovation Unite
Crafting Beauty in Every Detail

At RealSteel Knives, we believe that a great knife begins with exceptional design. Our artisans meticulously craft each blade, handle, and detail to ensure not just functionality, but also aesthetic excellence. Explore a world where form meets function in perfect harmony.

Innovation: Forging the Future of Cutlery

Innovation is the heartbeat of RealSteel Knives. We continuously push the boundaries of what's possible in knife-making, from materials to construction techniques. Join us on the cutting edge of culinary tools, where tradition meets groundbreaking innovation.

Development: Pursuing Perfection, One Knife at a Time

RealSteel Knives' journey is marked by relentless development. We invest in the evolution of our products, combining time-tested techniques with modern technology. Experience the result of our dedication—a collection of knives that sets new standards in quality and performance.

Customization: Your Knife, Your Way

Your culinary journey deserves a knife that's as unique as your skills. RealSteel Knives offers customization options, allowing you to personalize your blade, handle, and more. Craft the knife of your dreams with us, where craftsmanship meets your vision.